How to Avoid Downswings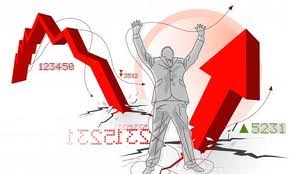 Players are whether chasing losses or trying to extract the most from what they perceive as a spike in luck, and increase the amounts they wager. It is easier to stay in control of your resources online, especially if you have a good bankroll management, but going on tilt is much costly in online casinos. The fact that you are never going to run out of funds for as long as you have money on the credit card, is convenient, but also exposes players to risks.
Those who play a lot of Caribbean stud poker, might benefit from using a deposit options such as the Paysafecard to avoid lengthy downswings. These virtual cards have been around for quite a while and are extremely popular in Europe, although not all online casinos accept them. The reason for why they are more popular with the customers than with the operators, is that they don't require players to disclose a great deal of personal information. All it takes is purchasing a card that is worth between €10 and €100 and the money can be used immediately to fund Caribbean stud poker expenses.
A minimal research online will help players identify those casinos that accept Paysafecard, while those who have a favorite casino should check out whether it is or not among its deposit methods. The fact that it is impossible to use the same card to make subsequent deposits is both a plus and a minus, depending on how players see things. Some appreciate the fact that they are prevented from depositing more money than they need to when things turn hectic, others miss the convenience of traditional credit cards.
Don't bet more than necessary
Everyone tries to win as much as possible when playing casino games, and in most cases the only way of maximizing profits is by increasing the wagers. Caribbean stud poker makes no exception, but there are a few things that players should know before deciding what will be their standard betting amount. Players need to placed the ante bet before they receive any cards, and if they decide to call, the ante must be matched by an equal amount. Having said this, one thing that any player should keep in mind is not to wager more money then it is necessary to win the maximum payout.
Both in land-based and online casinos, players have to be aware that there are certain maximum payouts that cannot be exceeded. This means that even if the payout for a royal flush might be 1 to 1000, when you bet $20 you will still win only $10,000 if this is the casino's upper limit. Basically any amount that exceeds this threshold is not paid, so there is no point in betting more than $10 per round. To go even further with the calculations, players should realize the fact that the total bet consists of the ante plus an equal amount represented by the call wager.
In the example depicted above, it is obvious that the player should invest no more than $5 as an ante and match it with another $5 if the cards are worth playing. When the top limit is low, players who have the tendency to gamble higher amounts should refrain from doing so because top paying hands might be less profitable. On the other hand, the chances for the player to be dealt such cards are relatively low and those who place the emphasis on steady gains can afford to disregard the potential losses caused by the limit.
Check out everything that an online beginner player should know before taking a leap of faith: