Guidelines for bingo and lottery winners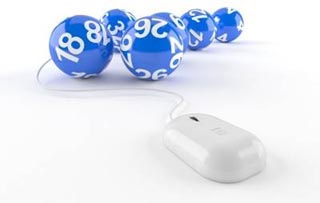 Since many of those online casinos that organize bingo games over the Internet are also selling lottery and keno tickets, it is worth taking a closer look at how exactly the system works. Is it worth buying tickets online for all of these games or should players stick to the traditional way of buying tickets and play the game? There are benefits and shortcomings for those alternatives, but the online games are gaining a lot of traction and their impact over the community cannot be ignored.
Among the main advantages of purchasing lottery, keno or bingo tickets online, is that players don't have to leave the house therefore the convenience is supreme. Those who don't spend a lot of time thinking about the game and only regarded it as a distraction, are definitely enjoying shopping with online vendors. A distinction needs to be made between bingo and lottery tickets, because the former are almost always available only in electronic format, while the latter are frequently shipped to the buyer's doorsteps.
It makes perfect sense to be like this because bingo draws are held frequently and there is no need for the owner to be in possession of the physical ticket. Furthermore, the bingo prizes although consistent are not as high as those awarded by lotteries, so players are less worried about who will handle their ticket in case they win. The system is straightforward and players can purchase tickets up to a couple of minutes before the game starts, with potential winnings being credited to their online account immediately after they end.
Guidelines for bingo and lottery winners
There is no amount of money that can't be thrown down the drain, if you don't have proper bankroll management and if you don't know how to administrate your newfound wealth. Bingo and lottery winners alike are exposed to the same challenges of managing their potential profits, although the latter are more likely to have a fortune in their hands. Now that progressive bingo games are increasingly popular online and most online casinos offer at least one of them, the players need to take into consideration the same guidelines that work so well for lottery players.
The benefits of playing bingo online and winning a large prize is that you don't have to exercise the same precaution when handling the winning ticket (you can find some last trends on https://www.onlinebingo-usa.net) . Assuming that you are playing a game where the price can only be redeemed by presenting the winning sleep, it is essential to put it somewhere safe and keep it secret. There is plenty of time to share the good news with friends, but until you actually cash in on the jackpot it is recommended to say nothing to anyone, or at least make announcements to close family members. Talking to the media should be out of the question, especially in the early stages.
Some online casinos have added among their terms and conditions, the obligation of big-time winners to share their personal details and take pictures. The idea is to prove the audience that they are running a legitimate business, and this is easier done when the winner accepts to step into the spotlight. Avoiding media attention as much as possible is just as important as setting up a trust and seeking professional counseling.
Do not look any further because we have the best tips for you go hit big wins at online gambling sites: